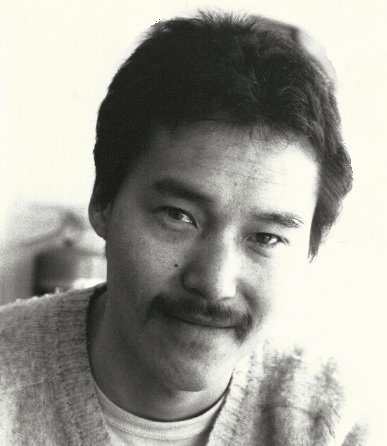 AOUDLA PUDLAT
1951 – 2006
Aoudla was a proficient artist illustrator who created a profusion of beautifully crafted works on paper in a variety of subject matter. He is most known for his highly stylized bird images. During his lifetime he created a legacy of hundreds of wonderfully whimsical, colorful and energetic drawings and prints featuring birds in a style that is all his own, and instantly recognized by Inuit Art lovers. His beautiful bird images are loved and treasured by Inuit Art collectors around the world.
Aoudla Pudlat was a prolific and versatile artist from Kinngait (Cape Dorset), NU. Pudlat practised in many styles and mediums, becoming renowned as both a lithographer and illustrator. He began as a sculptor in the mid 1960s carving subjects such as families, northern wildlife and Sedna. In the 1970s Pudlat started drawing and began an apprenticeship at the Kinngait Studios. His work first appeared in the Cape Dorset Annual Print Collection in 1980 and continued to appear in subsequent collections, alongside lithographs he had produced of other artists' works. Honing his artistic skill set, Pudlat came to both illustrate and print his own compositions for the catalogue by the 1990s.
Pudlat's graphic style varied from photorealistic to fantastical. His lithograph Woman at Inukshuk Point (c.1983–1986), a reproduction of a photo taken by Jimmy Manning, is an example of his capability as a realist illustrator. Pudlat's fine attention to detail is evident from the shape of a baby in the woman's amautiq to the lichen patterning the stones of the inukshuk. The lithograph was purchased by La Guilde (formerly the Canadian Guild of Crafts) in Montreal, QC, in 1986 to commemorate the organization's 90th anniversary. Pudlat played with framing and three-dimensional space within several of his works. His Shamminizing (2000) prints featured bold black patterns that fill the entirety of the page, overlapping multiple perspectives and abstract figures in the compressed space. Conversely, his naturalistic bird illustrations subvert containment, emerging past the page's neat lines to approach the viewer. Pudlat's surreal renditions of birds frequently appeared in the Cape Dorset Annual Print Collection. His resplendent lithograph Bird of Baffin (1981) is both a visual and technical accomplishment. Radiating spirals of green and yellow appear in the bird's flight feathers, bordered by a gradient of vibrant red and blue hues. The colours are inverted in the tail feathers, balancing the tonal shift within the composition. The circular momentum of the bird's plumage is captivating, deftly translated from coloured pencil to lithograph by printmaker Pitseolak Niviaqsi.
Pudlat's work first appeared in the solo exhibition Aoudla Pudlat: Drawings (1980–1981) organized by Theo Waddington Inc. in New York, NY. Pudlat's work continued to appear in exhibitions throughout the 1980s and 1990s in Canada, the United States and Europe. In 1996 Pudlat moved to Qamani'tuaq (Baker Lake), NU, to study printmaking techniques at Nunavut Arctic College. He contributed several innovative works to the Baker Lake Print Collection, including the woodcut and stencil Then and Now (2001). Pudlat continued to carve and make prints in Qamani'tuaq until his death in 2006. His works can be found in the permanent collections of numerous artistic institutions, including the National Gallery of Canada in Ottawa, ON, the Winnipeg Art Gallery in Manitoba and the Canadian Museum of History in Gatineau, QC.
(Info provided by Inuit Art Foundation)