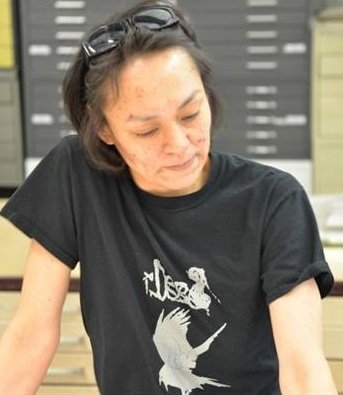 PADLOO SAMAYUALIE
Born 1977
Padloo Samayualie comes from a family of well-known artists. Her grandparents on her mother's side are renowned sculptors Qababuwa and Taraya Tunnillie and on her father's side Keeleemeeoomie Samayualie was a grandmother and Elijakota Samayualie was an aunt.
Padloo began drawing seriously while attending a Banff drawing workshop in 2001. In 2007 she was part of an animation workshop in Cape Dorset and she has studied jewelry making at Arctic College.
She has become best known for her superb attention to detail, draftsmanship, and focus on the everyday scenes of life in her community.